Part 3. The People pillar
This is part 3 of my Power BI Governance series. You can read previous parts here:
Part 1, Introduction to Power BI governance
Part 2, Power BI Governance Strategy
People pillar
First of the five pillars of Power BI Governance is the People pillar. The order of the pillars is not important, so all the pillars are equally important.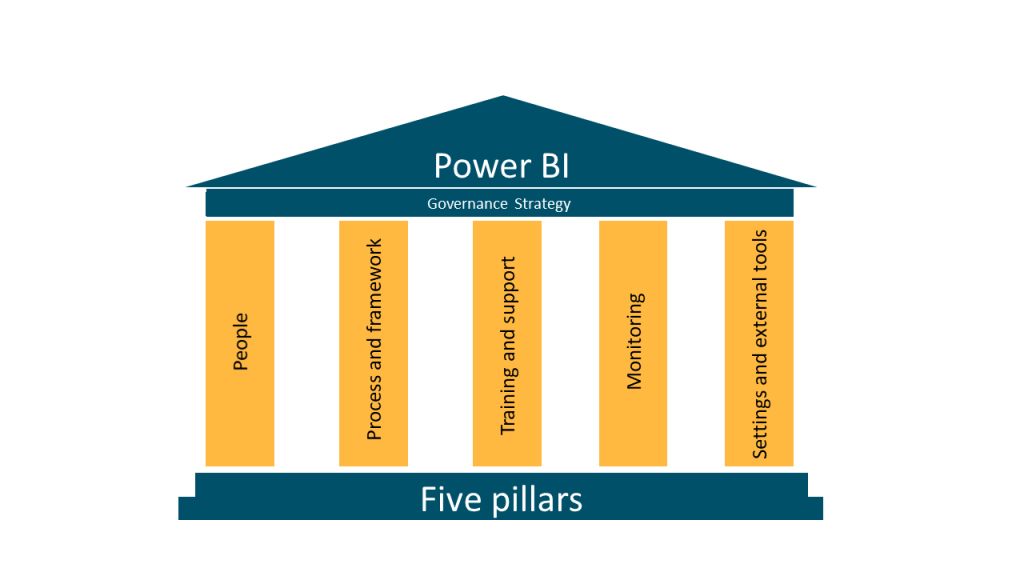 The people pillar is about having the right roles in place and actually recognize that people who have those roles need time to perform them. There are no fixed roles in Power BI but there are some roles that I see many customers have in common. The roles are not always organizational/technical roles but sometimes a set of tasks that the same person performs that are important to the governance of the platform. The Power BI related roles I typically see in organizations are:
Power BI Administrator
Power BI Gateway Administrator
Power BI Auditor
Power BI Supporter(s)
In many cases multiple roles will be covered by one person but there might also be multiple people for a single role. As there is no one way this is done from organization to organization I´m not going to dig deep into the roles.
The main point I always try to make when it comes to roles in the Power BI governance effort is that organization acknowledge that these roles exist even though they are not described in the persons job description. I want them to also acknowledge that the roles require time from the person performing them. So, it´s about placing the hat (role) and either allocate time or understand this role is being performed at the cost of other roles the person has. All to often I see that these roles are unofficial/invisible, and people are expected to perform them besides their "normal" day job which is most often developing in Power BI. If you work in Power BI or are responsible for Power BI in your organization, I encourage you to figure out which tasks your Power BI people are doing besides developing and try to figure out if there is a need for a role description and time allocation for the role to be performed to the standard your organization wants. You should also consider if they need training to perform these tasks effectively and to a high standard.
This concluded part 3, People pillar. Part 4 will cover pillar 2 Processes and Framework.